My weekend project: A top-down space shooter in Bash
Note: Bash is SLOW. This requires an Intel Core Solo or better to run well.
Comments welcome. Patches twice as welcome.
Link: http://www.dhampir.no/stuff/bash/shellshock.bash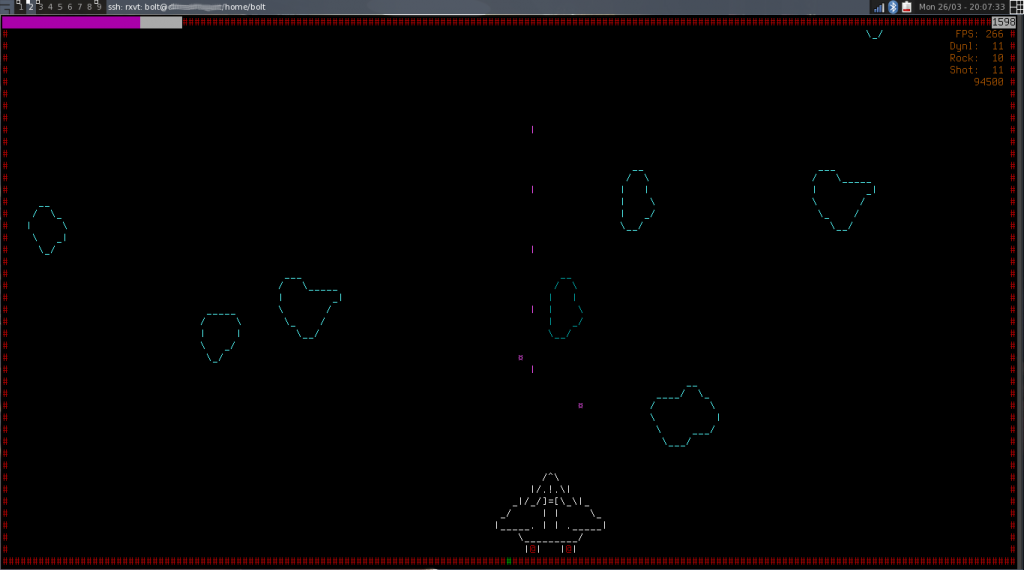 Update:
Since the name "ShellShock" was used as a nickname for a Bash exploit, this game has received a whole lot of attention. I even got a patch!
Security wizard and generally awesome person Mikko Hypponen of F-Secure recently tweeted about it, and it even made the front page of digi.no. Here are some pictures.